Coach Charter Germany welcomes you to Munich's OKTOBERFEST
Coach charter Germany pursues to present to you the legendary and original Munich's OKTOBERFEST festival that takes place for a little more than two weeks on the original fair grounds since 19th centaury in Munich to celebrate and enjoy all the Bavarian traditions, live music, shows, food, Beer, parades, amusement rides, with a great party atmosphere. You and your group will simply enjoy and participate in this jubilant period by booking Coach Charter Germany to take care of you group transportation during this event.
The event started as a celebration to honor the marriage of Crown Prince Ludwig and Princess Therese of Saxe-Hildburghausen, with festivities that went on for some days in Oct. 1810. Suggestions to start this idea were presented by Franz Baumgartner, which was a National Guard Sergeant. The celebrations were so well organized and enjoyed by all involved that they royal family decided to do it again the next year and the tradition started since.
Today the Oktoberfest is so popular that it attracts around 6.5 million visitors on average per season. The festival is around 16-day occasion that always commences after mid-September and concludes by the first Sunday in October, and sometimes it joins the German national Unification Holiday on 3 Oct. if the calendar matches. Group's travels in this period are prompt with Coach Europe.
The 187th edition of the Munich Oktoberfest will be held between end of September and beginning of October 2022. The edition mark is not 210th but 187th is because of some Cholera epidemics and wars interrupted the tradition over this long period. Every Oktoberfest normally starts with a large parade headed by the mayor of Munich. Then at 12 noon, arrives the symbolic tapping of the first beer keg. The Mayor holds this honor of course, who has to yell "O'zapft is" which is the standard scream translation of "("It's tapped!") And only at that point of time will the beer tabs begin to flow and the festivities are officially launched, with some people calling it's the Great Beer Festival Actually.
Oktoberfest's biggest enticement is its 15 lavish and enormous "tents" that serve beer, and one extra tent that is dedicated for serving wine. All these large tents are only set up over the two-week period for the festival. For sure, beer is most popular, and could be argued the major attraction here, but Oktoberfest still is an enormous public fair, with a carnival theme and fair delight. A big aspect of Oktoberfest is the Ferris wheel, roller coasters, and other amusement attractions that are more than 80 different options on offer in total.

Coach Europe can offer you the following Festival Tips:
With the great number of attendees and demand,you need to make your hotel, and tent table bookings quite early, as far as 5-6 months is best, and if you can't find suitable accommodation for you, you can check the city of Augsburg with only one hour driver from Munich.
Theresienwiese fairgrounds is where the festival located, but you can imagine how busy and heavy traffic will be, so plan and book your coach early with Airport Shuttle in advance to secure your transportation with the experts.
The entry to the festival grounds and walking around is free; however, if you want to do something you will need to pay, like for food or drink or the various rides and other attractions.
We recommend you to avoid going there on weekends, as these times are the most crowded and the queues to get anywhere are very long.
Bavaria applies strict non-smoking laws for food and beverage outlets, and the same applies to Oktoberfest.
Security is tight around and in the festival grounds so be prepared to have your tickets, I.D.s, and bags checked.
To show that you have the festive spirit usually visitors wear some of the traditional customs for this occasion like Lederhosen for men and Dirndl for women which are available at many shops in the city.
There will be only Munich made Beer on offer in this festival, and you need to book very early a table for your group at these tents online reservations, so please find the following sites to help you book early and safely:
https://www.oktoberfest.de/en/beer-tents/big-tents
https://www.oktoberfest.de/en/beer-tents/small-tents

The OKTOBERFEST festival is accurately described by numerous global tourism references as the world's largest folk festival. Coach Charter Germany had the privilege to be part of the logistics for of this festival and transporting the international visitors over the years. Coach Charter Germany has witnessed how Munich hosted this massive fair for traditional feast, entertainment, and the amusement options making millions of people very cheerful. Coach Charter Germany is the experienced coach partner that can make your voyage to Munich, and especially attending this spectacular festival a once in a lifetime great experience. Once you decide your dates and booked the initial program, then we can work it and make you an offer for your group transport from arrival to departure.
See you soon in Munich!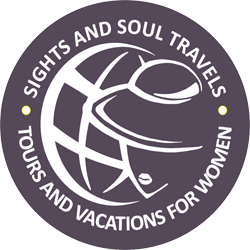 Nicole Gibbons, Tour Manager Sights and Soul Travels, LLC
We have worked with Irro Reisen for many years now, using both their transportation and guiding services throughout Europe. They have many sizes of bus to choose from and they are all comfortable. The drivers are always on time, polite, friendly and know exactly where they are going. The guides are very knowledgeable as well. A truly great and high quality company!
Family-run Company
50 years of experience
+600.000 Passengers per Year
Our Fleet